Many times I am asked "What color background can you use for rings, necklace charms, etc."
Truly, the possibilities are endless.  I hand blend each color to meet the client's requests.  To give you some ideas of my most popular colors, I have created a few charts.  These are used quite frequently, but certainly are not the only colors available.  Have something else in mind?  No problem! We can mix seemingly any color you'd like.
Please keep in mind, I cannot guarantee an exact match to your tack, favorite color, etc. because the hair will alter the background color.  Dark hair will make the background appear darker, while light or white hair will make it appear lighter.  Brown hair often creates a "sepia" shading overall. The photo below explains that more clearly.  Both rings were created at the same time, each with the exact same background color.  However, they look entirely different because of the hair colors.  For this reason, I cannot guarantee an exact shade that matches your tack, favorite color, etc.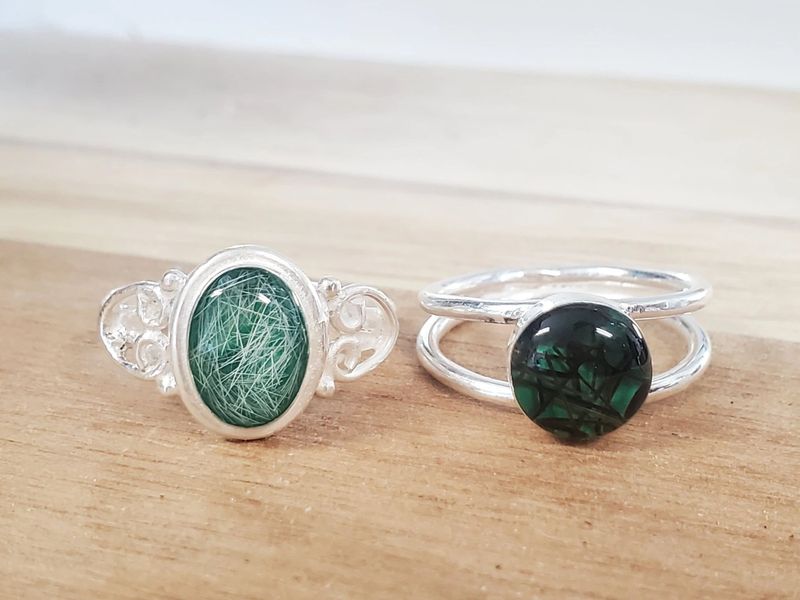 Standard Colors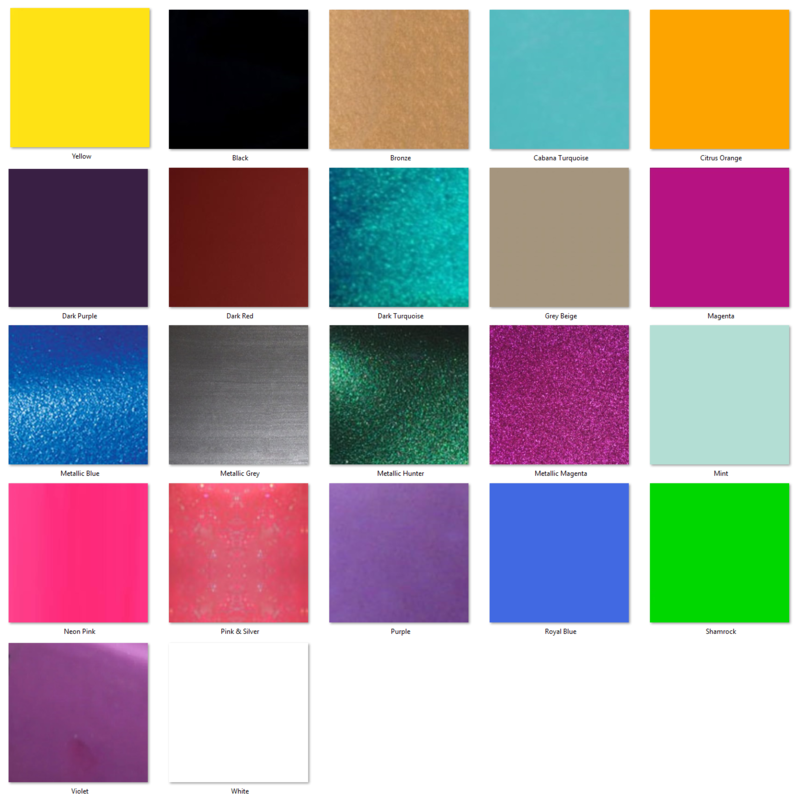 Glitter Colors